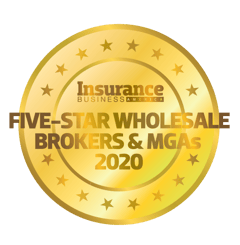 Crafting innovative solutions for complex risks is the bread and butter of the wholesale, specialty and surplus lines insurance industry. Companies in this space are experts in placing unique and hard-to-place risks; the best of the bunch have the ability to react quickly to – and even foresee – market changes to accommodate non-standard needs.
According to the 2019 year-end report from the Surplus Lines Stamping Office of Texas (SLTX), the 15 US surplus lines stamping and service offices recorded collective premium of $37.45 billion in 2019, marking a significant 19.32% increase over the $31.39 billion reported for 2018. Additionally, total filings were up 9% from 2018, coming in at around 4.83 million.
Those numbers represent more than 60% of the surplus lines premium written nationwide and therefore provide a solid basis for estimating nationwide growth for the year, according to Brady Kelley, executive director of the Wholesale & Specialty Insurance Association (WSIA). In 2018, the SLTX year-end report noted premium growth of 11.3%; AM Best's September 2019 Market Segment Report announced 11.2% growth nationwide. Using that as a guide, Kelley anticipates AM Best's September 2020 report will reveal nationwide growth close to the 19% reported in the SLTX report.
"I think this is being driven by overall economic growth in the US," Kelley says. "There's growth in commercial and residential development, higher payrolls, new businesses emerging, and new product innovation, among many other positive economic developments. All of those things drive increased consumer demand for insurance."
As surplus lines premium intake grows amid positive market conditions, WSIA membership has also boomed. In September 2019, the association had its largest annual marketplace ever, hosting 5,049 attendees, a 13% increase from 2018. Kelly anticipates even more growth through 2020.
All of these factors point to stability and strength in the wholesale, specialty and surplus lines industry and signal continued positive growth moving forward, even in the face of market challenges.
Methodology
Within this segment, which wholesale brokers and MGAs are delivering standout service to their retail partners? To find out, IBA asked retail producers to rate the performance and service of their wholesale broker and MGA partners on a scale of 1 (poor) to 10 (excellent) in eight essential areas:
Underwriting responsiveness/ turnaround time
Technical expertise and product knowledge
Range of products
Communication
Compensation
Marketing support
Claims support
Technology/automation
The wholesale brokers and MGAs that earned an average score of 8 or greater in at least one category were awarded a five-star designation, signifying their exceptional service. Producers were also asked to provide feedback on how their partners could improve each aspect of the producer/wholesaler relationship.
In total, 32 wholesale partners earned a five-star rating this year. Of those, 25 were also designated as All-Star Wholesalers, having earned five-star status in all eight categories. Read on to find out which companies earned top marks from producers.