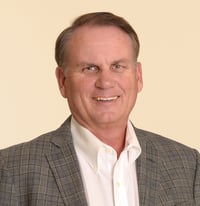 All-star wholesale partner: Genesee General Agency, a Jencap Holdings Company
Pictured: President and CEO Roger Ware Jr.
Founded in 1982, Genesee General is a full-service MGA and wholesale company based in Georgia, with branch offices in Colorado and North Carolina, and licensed in all states.
"We're extremely honored to be recognized by our agency partners as Five-Star MGA/Wholesaler for the fifth consecutive year," says president and CEO Roger Ware. "At Genesee, we pride ourselves on service, fast turnaround, loyalty and innovation. These are the core attributes that our agents have relied on and recognized for almost 40 years. In 2020, we will continue to strive to provide top-notch service to our agents and look to add markets and talent and expand our footprint to help better service our clients."
Genesee General is a subsidiary of JenCap Holdings, and as such, is thrilled to extend the power of the JenCap platform to its agency partners. Genesee focuses on commercial insurance products for the excess & surplus lines industry and is committed to partnering with independent insurance agents. Genesee specializes in transportation, garage, P&C, professional liability, specialty property, programs and premium financing.