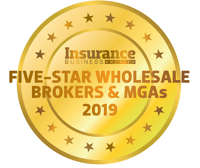 Five-Star Wholesale Brokers and MGAs 2019 - Marketing Support
Wholesale partner performance: 8.40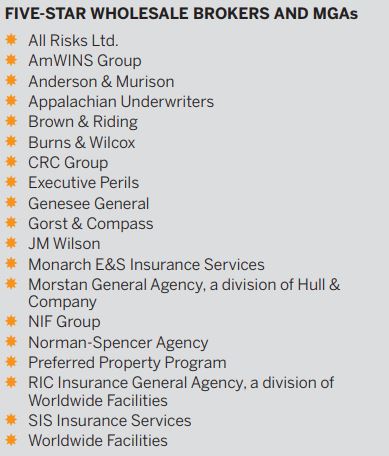 Marketing support is one of producers' least cared about qualities, and wholesalers are lagging behind when providing competitive marketing options to retail partners. Just 19 wholesale brokers and MGAs earned a five-star – the fewest out of all categories.
While some producers find marketing support to be helpful to their business, others don't see the value and prefer to keep marketing efforts in-house. For the producers who want support, few found their wholesalers' efforts to be sufficient: "[They have] a great marketing team; they do an excellent job promoting on social media," said one producer. "They are terrific at marketing and very transparent about what underwriters are saying about each risk," said another.
Most producers criticized a lack of communication from their wholesaler marketing representative. Other suggestions for improvement include customizable flyers/ads with agent information; incentives to help with advertising costs; marketing collateral explaining specializations and programs; and more face-to-face time with marketing reps. One producer suggested their MGA support and sponsor a digital marketing co-operative to help retailers better promote programs.