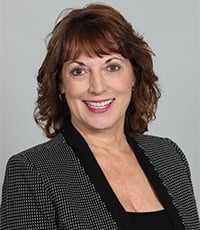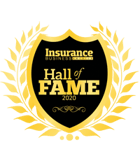 Corinne Jones, AmWINS Group
Executive vice president
AMWINS GROUP
In 40 years in the wholesale general agency segment of the industry, "I have been able to meet many compassionate and intelligent people – some becoming mentors and lifelong friends," says AmWINS' Corinne Jones. She began her career as a file clerk at Bliss & Glennon, a small independent agency that soon grew into a large, multi-state wholesale agency. Jones worked in commercial underwriting and eventually became COO before the agency was acquired by AmWINS in 2013.
In 2015, Jones helped AmWINS launched its newest division: AmWINS Access, a nationwide binding platform for small property & casualty business. Since its inception, Jones has helped drive operational strategy and execution, including merging technology platforms and implementing best practices across five previously distinct business units.
Jones says insurance "is filled with incredible opportunities for professional fulfillment," and while the industry has seen consistent M&A activity and consolidation of businesses, she hopes its entrepreneurial spirit will live on. Her current focus is on AmWINS' education and mentoring initiatives, including diversity, equity and inclusion. During her career, Jones has witnessed the rise of women in leadership and says she expects "the industry to continue in diversifying its workforce – promoting women and minorities."
Jones is a past president of WSIA and previously served as president of its predecessor, AAMGA. She also received the Insurance Industry Charitable Foundation Golden Horizon Award earlier this year in recognition of her dedication to philanthropic efforts within her community.