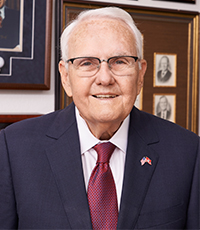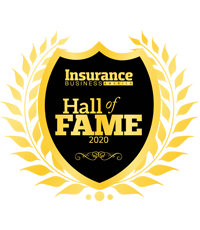 Marcus Payne, All Risks
Managing director (retired)
ALL RISKS
One look at Marcus Payne's employment history reveals his commitment to the insurance industry. His first job after leaving the Marine Corps was selling business equipment, and he says when he called on insurance companies, "the employees obviously felt that they were making a difference in people's lives." Payne was offered a position at Unigard Insurance Group, which began a 58-year career – "and I never considered any other industry," he says.
After 25 years at Unigard, culminating in a role as senior vice president of field operations, Payne joined Crump Insurance Services, where he was president, COO and executive consultant. He also served on the board of directors of Insurance House in Marietta, Georgia. He joined All Risks in 2003 as managing director and helped establish All Risks University, the firm's training program for new recruits.
Payne says he likes working with young professionals because it keeps him sharp. An advocate of leadership training, he believes the principles can be applied to everything in business and that personal reputations must be built on a foundation of trust. "Always remember there is a difference between having rights and doing the right thing," he says, "and never forget that if it is wrong, do not do it!"
Payne helped establish NAPSLO's education schools; in recognition, one was renamed The Marcus Payne NAPSLO Advanced School. He also served as vice president and a member of the Derek Hughes/NAPSLO Education Foundation board of trustees, developing symposiums to introduce the insurance business to students. Payne was awarded the Charles McAlear Industry Award by NAPSLO in 1996 and was made a lifetime member of the organization (now WSIA).