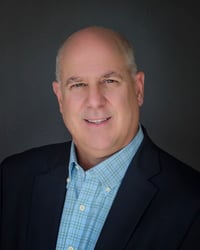 M. Steven DeCarlo, AmWINS
Executive chairman
AmWINS
Steve DeCarlo began his career in 1980 with Crum & Forster immediately after graduating from East Tennessee State University. Within a few years, he joined The London Agency as CFO and by 1988 was a founding partner, executive vice president and chief financial officer of Royal Specialty Underwriting [RSUI]. Ten years later, he became senior vice president of RSUI's then parent company, Royal & SunAlliance USA, before joining AmWINS in 2000. As AmWINS' executive chairman, DeCarlo oversees more than 5,000 employees and upwards of $17 billion in annual premium for the global specialty insurance distributor.
DeCarlo says the biggest lesson he's learned over the past four decades is to look beyond himself. "In business – and insurance in particular – it's very much a team game," he says. "It's about people and relationships. You are a partner, a teammate, either with customers, insureds or co-workers. It's a team sport, and everything you do is for the team win."
Outside of AmWINS, DeCarlo is past chairman of the Multiple Sclerosis Society of Georgia, an inductee into the Multiple Sclerosis Hall of Fame and past vice chairman of the PGA of America Tournament. In 2014, as the National Insurance Industry Council's Spirit of Life honoree, he spearheaded the fundraising of more than $2.7 million for City of Hope to support research for life-threatening diseases. In 2019, DeCarlo was honored by the Spencer Educational Foundation for his contributions to insurance industry education.