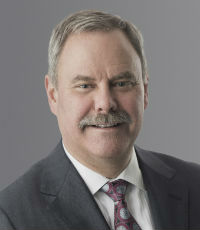 Paul Krump, Executive vice president; president - North America insurance, Chubb
After the 2016 completion of the largest deal in the insurance industry, which merged ACE and Chubb to form the biggest publicly traded property & casualty insurer, Paul Krump immediately hit the ground running, becoming the executive vice president of the new Chubb Group and president of its North America commercial and personal lines. The first day after closing, Krump and the rest of the team at Chubb launched the cross-selling and upselling of the company's combined portfolio of products and promoted its expanded set of market segment expertise. Krump continues to hold executive operating responsibility for Chubb's retail commercial P&C businesses, catering to the middle market and small commercial customer segments in North America.

Krump has been with Chubb since 1982, when he started as a commercial underwriting trainee. Since then, he has held many positions within Chubb across its operations in Europe and the US, including serving as COO before the acquisition.

In addition to his plethora of responsibilities at Chubb, Krump serves on the executive committee of the Council of Insurance Company Executives and on the board of trustees of the Institutes, a professional development and research organization for risk management and insurance.
Company

Information
Chubb

1133 Avenue of the Americas 34th & 35th Floors New York City, NY 10036