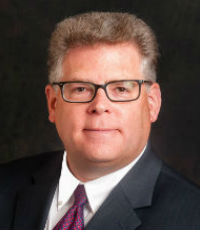 John Tiene, CEO, Agency Network Exchange
As CEO of Agency Network Exchange [ANE], a network of more than 50 independent insurance agencies across New Jersey and Pennsylvania, John Tiene has shaped ANE's business model, which delivers hands-on support to agencies and their owners to increase retention and growth, improve operations, and increase contingent revenue by pooling premiums, all while allowing agencies to maintain 100% ownership and control of their businesses.
Under Tiene's leadership, ANE has strengthened relations with its core national and regional carriers, resulting in more than $100 million worth of new business generated for carriers by ANE agents in the last six years. Tiene has continuously championed ANE's rapid growth, building a diverse agency plan that includes ethnic and culturally focused agencies. Tiene's vision is for ANE to remain committed to promoting the independent agent, and he has written extensively about the challenges agencies face and how they can thrive in the changing insurance landscape.
Company

Information
Agency Network Exchange LLC

3759 US-1 Monmouth Junction, New Jersey 08852