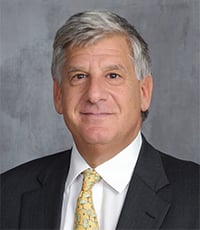 Peter R. Taffae, Executive Perils
Managing director
EXECUTIVE PERILS
A 30-year veteran of brokering and underwriting D&O, E&O and employment practices liability policies, Peter Taffae is a creative problem-solver. "I respect the coverages and am able to develop creative solutions," he says.
During the internet boom of the late 1990s, Taffae wrote the initial first- and third-party cyber policies in 1997. During the 2008 subprime mortgage crisis, he created a super continuity policy that protected companies if their primary insurance carrier failed. He also developed the DIC Flipp product, which enables public companies to maximize their D&O limits, and RE360, a comprehensive real estate policy covering sales and leasing, property managers and developers, construction managers, escrow, mortgage, and tenant discrimination.
Outside of Executive Perils, Taffae sits on the board of trustees at Ithaca College and chairs the Taffae Family Foundation, which is focused on fostering diversity and inclusion.