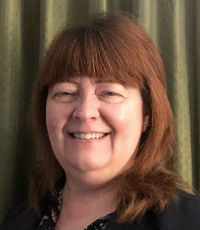 Deborah A. Tauro, Risk manager, Diocese of St. Augustine
Risk manager
Diocese of St. Augustine
A seasoned risk management professional, Deborah Tauro brings 20 years of experience to the Diocese of St. Augustine, which has a presence in Florida dating back in 1870 and services 17 counties and more than 172,000 registered Catholics in 61 churches and missions.
Tauro's career began in the accounting and analytic areas of insurance and claims, with a focus on the collection, use and analytics of data in both the risk management and safety/compliance functions. Over the course of her career, Tauro has spearheaded the design, implementation and maintenance of risk management information systems. In a previous role, she pioneered the creation of a captive insurance subsidiary primarily focused on property coverage, and was also involved in the operations of a captive that focused on insuring property & casualty exposures.
As an active member of RIMS, Tauro has held various local and national positions in the organization. She has also authored and co-authored publications for RIMS on certificates of insurance, and she is currently writing a dissertation on the insurance and risk management industry, which she hopes to publish in the future.
"Challenges arise in the areas of communication, data management and education," Tauro says. "Life is a learning experience, and we must always learn and share what we have learned so others do not make the same mistakes."
Company

Information
Diocese of St. Augustine

11625 Old St. Augustine Road, Jacksonville, FL 32258