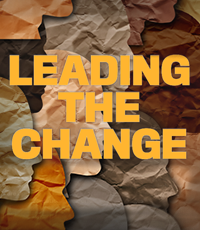 Diversity. Inclusion. Equal opportunity. These words and phrases are nothing new in the conversations surrounding hiring practices across all industries. But without action, that's all they are: Words. Ideas. Good intentions. And that's not enough.
In 2019, the Bureau of Labor Statistics revealed that of the 2.8 million people working in the insurance industry, just 12% identified as Black or African American, 11% as Latinx and 6% as Asian. While those numbers reflect the overall demographics of the United States (except for Latinx, which represented 18.5% of the population in 2019, according to the US Census Bureau), they belie the striking disparity that exists in high-level positions. Data collected by the US Equal Employment Opportunity Commission (EEOC) in 2015 from private-sector firms with 100 or more employees (or 50 or more for federal contractors) found the following demographic breakdown in executive-level positions across all industries: 2% Black men, 1.3% Black women, 3.8% Latino men, 1.5% Latina women, 3.5% Asian men and 1% Asian women. Together, that's a mere 13.1% non-whites in the highest-ranking positions.
To remedy this discrepancy at all levels of the insurance industry, the individuals featured on the following pages are not just seeking to break down the racial barriers that have been in place for generations – they're fighting to rewrite the rules. From industry newcomers to those with decades-long careers, these men and women were all nominated by their industry peers and selected by an independent advisory panel of industry insiders, who assessed each candidate's achieve-ments and contributions within their companies, as members and leaders of diversity-focused organizations, as mentors, and in their communities. Two of the featured individuals – Omari Jahi Aarons and Susan Johnson – served on the judging panel and were also selected by their fellow judges (panelists were prohibited from voting for themselves) to be recognized among the men and women leading the change.
In times of uncertainty and turmoil, as so much of 2020 has been thus far, change can feel far away and impossible. However, it's also in times of crisis that change can take hold and establish itself as a permanent fixture. That's the kind of change the men and women featured on the following pages have dedicated their lives to sowing, nurturing and watching flourish for generations to come.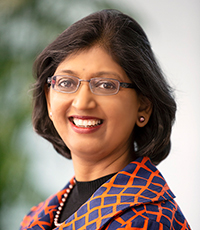 NIDHI VERMA
Vice president of learning, talent, inclusion and diversity
CRAWFORD & COMPANY
Years in the industry: 10+
Nidhi Verma leads Crawford & Company's diversity and inclusion office and is a steering committee member for the company's RISE – Elevating Diversity and ZEAL – Women and Allies employee resource groups.
"The insurance industry inspires me for multiple reasons," Verma says. "First, insurance careers are sustainable with a rich history and a promising future. Second, change is a constant in the industry. [This] fuels exciting and endless opportunities for growth, innovation and transformation. Finally, insurance touches the lives of people in their most vulnerable moments."
Verma says it's imperative for companies to move from positive intentions to action on diversity and inclusion. "Our industry is on the precipice of change in terms of racial equality, but the journey in the pursuit of a truly equitable enterprise is long and hard," she says. "We can begin to leverage each other's differences as a catalyst for change by educating ourselves about our differences, leaning into empathy and encouragement for others' perspectives, and enabling actions that promote inclusion and equity."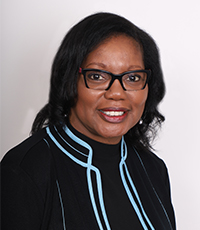 MARGARET N. REDD
Executive director
NATIONAL AFRICAN AMERICAN INSURANCE ASSOCIATION
Years in the industry: 43
Twenty-one years ago, Margaret Redd was approached to help form the first chapter of the National African American Insurance Association (NAAIA). Over the years, her involvement has included serving as vice president and president of NAAIA Chicago and a national board member. She is currently the executive director of NAAIA's national board.
"I am very passionate about promoting racial equality as a business imperative and working with others to bring a business mindset and discipline into our efforts," Redd says. "Real change means that African Americans' representation in the industry will more closely resemble the country's demographics. It will also mean that, through our work, the insurance industry will become readily recognized as an attractive career choice. Last but not least, it means that African Americans will be appropriately recognized and rewarded for their talent, performance, and contributions, [and] the related data will support the fact that our work has served to mitigate the issue of racial inequity."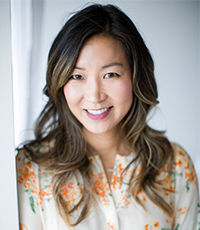 SARAH LIN
President of casualty, San Francisco
RT SPECIALTY
Years in the industry: 16
As RT Specialty's president of casualty in San Francisco, Sarah Lin actively seeks out opportunities to increase diversity and inclusion in the industry, including participating in the D&I Council formed by RT Specialty's parent company, Ryan Specialty Group.
"We need to create diversity first in order to attract more diverse people," Lin says. "Recruiting in insurance is predominantly based on who you know ... We need outreach programs and/or hiring goals for people of color to create change."
Lin adds that expanding diversity in the industry will also require increasing awareness at the highest levels. "Business leaders need to know that diversity yields better business results because it incorporates a more varied approach to processes, generating ideas that may have never been sourced by a more homogeneous group of people," she says. "As awareness increases internally, we then need to reach out to people of color through events and marketing aimed at their social/professional gatherings. We need to let them know and feel welcome as part of the hiring process."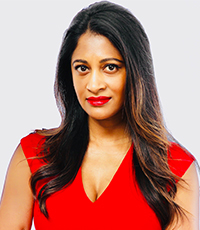 REKHA SKANTHARAJA
CEO
TANGRAM INSURANCE SERVICES
Years in the industry: 19
Part of the insurance industry since she was 22, Rekha Skantharaja says the opportunities to learn, serve, innovate, solve problems, build teams and break barriers motivated her from the start. She has been speaking on the topic of diversity and inclusion for several years. In 2019, she chaired IBA's Women in Insurance conference, which tackled issues of gender and race, and she recently spoke on the Urgency of Diversity panel at IBA's virtual Women in Insurance Boston conference. Skantharaja is also a member of the Young Presidents Organization, a worldwide network of thousands of CEOs seeking personal and professional development, and a board member of the Luther Burbank Center of the Arts, which reaches 40,000 minority and underserved kids in the Bay Area each year.
Currently, Skantharaja is in the early stages of founding a company that will give women of color a platform for personal and professional growth while also providing companies with access to top talent to expand diversity in their leadership ranks.
"As a woman of color, I am one of the few to breathe the rarefied air of senior leadership in this industry," Skantharaja says. "I need women, but especially people of color, to know that it's not because I am extraordinary. It is possible if one perseveres with talent, effort, courage and boldness. And it's my responsibility to pull up others while dismantling the system and creating something that works for all."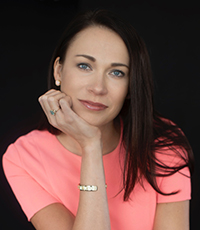 MEGAN STEWART HODGE
Founder
CULTIVER
Years in the industry: 20
Throughout her career, Megan Stewart Hodge has participated in a number of industry D&I events and forums. She is a co-host for the upcoming 2020 IICF Midwest Women in Insurance Regional Forum, as well as a co-lead for Chicago's 2020 Dive In Festival. In January 2020, she launched the advisory, coaching and advocacy practice Cultiver to counter the anemic diversity within the industry. Hodge is committed to being a driver of change in advancing diversity and fostering the underlying cultures of inclusion integral to developing diverse talent pipelines and teams.
"While we are starting to make small strides in breaking down the barriers to entry for people of color in the industry, it is the retention – the development, promotion and inclusion – that remains the greatest barrier to people of color advancing through the talent pipeline in the insurance industry," she says. "We are all mutually accountable for our individual and collective intentions and actions to successfully include and advance people of color throughout the insurance industry's talent pipeline."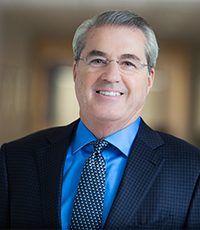 DAVE NORTH
President and CEO
SEDGWICK
Years in the industry: 40
As Sedgwick's president and CEO, Dave North considers himself "responsible for ensuring the company's commitment to diversity and inclusion as an extension of our core values. Embedding D&I into our organizational culture is not only the right thing to do, it's also critical to the success and sustainability of our business."
North's efforts have led Sedgwick to sponsor of the Dinner and Dialogue series through Art Village Gallery, which facilitates conversations between community leaders to illuminate matters of common concern and bring understanding of ideas causing divergence. North also supports the National Civil Rights Museum Annual Freedom Award.
Outside of Sedgwick, North is involved in a variety of initiatives to increase racial equality and inclusion at the University of Memphis as chair of its board of trustees. His efforts there include the UofM Finish Line Program, which helps students facing external circumstances such as exhausted financial aid to obtain their degree, and the UofM River City Partnership, which prepares local future educators to practice and promote social justice, equity, and inclusion.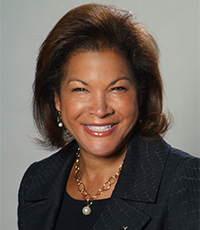 SUSAN JOHNSON
Chief diversity and inclusion officer
THE HARTFORD
Years in the industry: 7
Susan Johnson joined The Hartford specifically to lead the company's diversity and inclusion work. "The Hartford has a strong culture and a CEO and CHRO who supported D&I and saw the value and need to align it with the business model, which had just gone through a lot of transformation," she says.
Johnson came to the role with a significant amount of experience in D&I, and she continues to be very active in the area throughout the industry. She is on the national board of directors for NAAIA, serving as both board secretary and program chair; has been on the planning committee for the IICF's Women in Insurance Conference for more than five years; sits on IIABA's Diversity Council, helping drive D&I initiatives within the independent agent environment; was one of the initiators of the RIMS Talent Management Study released in 2019; and serves as The Hartford's representative to Gamma Iota Sigma for its GammaSAID diversity initiative.
"I care about the success and expansion of Black/African Americans in the insurance industry," Johnson says. "Through the recent months of social unrest and calls for greater racial equity, my commitment has accelerated. Some of the barriers people of color face to growth and promotion in the industry include developing authentic relationships with people who can sponsor them; having to work extra hard to get developmental, complex assignments to help them grow; and not always being keyed into the unwritten rules to success. Remedying this will require industry-wide effort to promote insurance careers to people of color, as well as highlighting successful people of color and really telling their stories in compelling and interesting ways."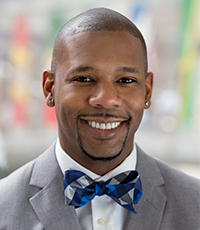 OMARI JAHI AARONS
Employee enablement strategy leader
LIBERTY MUTUAL INSURANCE
Years in the industry: 4
"We have to be honest with ourselves: We have a race problem in this industry when it comes to Black talent," says Omari Jahi Aarons. "We use the word 'diverse' when we mean people of color, or Black, Asian, Indigenous or Latinx. The problem with that is we are all diverse, so when we say we are focused on 'diversity,' that means everyone – it doesn't lend itself to changing our practices to have different, more inclusive outcomes in our hiring practices. Let's give ourselves permission to name what we are talking about: racial diversity."
In addition to serving as Liberty Mutual's employee enablement strategy leader, Aarons is the inaugural president of NAAIA's Boston chapter, city chair of Dive In Boston and spent three years as the national co-chair of Liberty Mutual's Employees of African Descent + Allies employee resources group, which has 10 chapters and more than 2,500 members. He continues to serve as a key advisor to Liberty Mutual's senior leaders on activating D&I plans.
"Just like organizational culture has been recognized as a critical driver of a company's success and viability for future growth, diversity and inclusion is critical to the health and success of our organizations," Aarons says. "We all must do better. I am deeply frustrated every time I see 'qualified' in front of people of color. It's a silly notion to call it out – no company has a strategy to hire unqualified candidates for any of their roles. More than that, it's a dangerous and unfair term because it is rooted in racism and reinforces the belief that people of color are inherently unqualified."