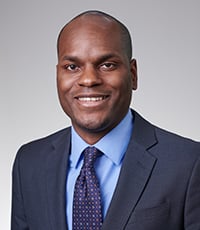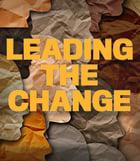 Abel Travis, AF Group
Vice president of fundamental underwriters
AF GROUP
Years in the industry: 16
When Abel Travis entered the insurance industry after graduating from university, he immediately recognized its lack of diversity. It's been his goal ever since to lead an insurance organization and demonstrate how having a diverse staff and leadership can drive better results, both within a company and for the industry as a whole.
At AF Group, Travis serves as the executive sponsor of the Diversity Action Committee, driving the message of D&I across the enterprise. Outside of his company, he regularly speaks on D&I via such platforms as NAAIA and IBA's Women in Insurance conference, discussing topics such as the talent gap for people of color and how to foster gender and racial equity in the industry.
Travis is also a board member of RISE (Rising Insurance Star Executives), where he participates on the D&I subcommittee, and of Lansing Promise, whose mission is to ensure that every student in Lansing, Michigan, has access to education and career training beyond high school. Travis also uses his podcast, The Insurance Innovators Unscripted, as a platform to elevate diverse voices within insurance across all genders, races and backgrounds.
"I'm most proud of being a mentor to people of color, helping them understand what it takes to excel and become a leader in insurance," Travis says. "I have an obligation as a Black executive to leave a legacy that helps people of color use their talents to elevate within the industry, but also to open doors for those talented individuals seeking to advance within their organizations and the mission of insurance."