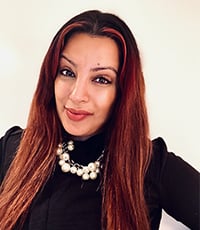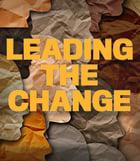 Ayesha West, Everest Insurance
Vice president of cyber liability
EVEREST INSURANCE
Years in the industry: 12
A chance meeting with Dan Malloy, her mentor and the current CEO of Third Point Re, led Ayesha West into the insurance industry. West says Malloy helped her overcome some of the persistent barriers to entry into the industry for people of color: recruitment, recognition of insurance as a career path and unconscious bias in hiring.
The barriers to growth in the industry are similar, West says: Fewer candidates of color will enter the industry if they don't see themselves represented at senior leadership levels. "This also impacts talent development," she says. "If insurance organizations only attract small numbers of underrepresented employees, they will struggle to understand, nurture, promote and retain them, fostering a cycle of underrepresentation."
To help break that cycle, West co-founded and serves on the board of The Water Street Club (WSC), which aims to increase diversity and inclusion at all levels of the insurance industry through educational events, networking and mentoring. Through WSC, members can gain access to mentors, sponsors and a support network even if their employer doesn't have formal D&I initiatives in place.
"My driving motivation is to positively impact economic equality for people of all backgrounds," West says. "While we have made strides in access to education levels as a society, access to true economic opportunity and mobility is not yet equal. Removing these barriers will allow our industry to provide underrepresented employees with a clear path to move up. This is particularly important to the insurance industry's retention of diverse talent."