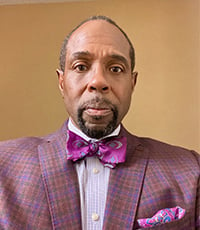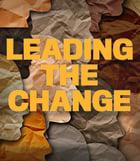 Dr. Leroy D. Nunery II, PlusUltré
Founder and principal
PLUSULTRÉ
In conjunction with NAAIA, Leroy Nunery II authored "The Journey of African American Insurance Professionals: Past, Present and Future," a demographic and psychographic study on the career trajectories of African American insurance professionals. Published in 2018, the study has received national acclaim and has become a baseline for discussions with insurance professionals and trade associations on the issues of talent development, diversity, equity and inclusion.
"There is clear, indisputable evidence that the insurance industry has a long way to go to become even modestly more diverse, especially from a standpoint of racial equality or equity," Nunery says. "A review of industry history reveals examples of unequal and unfair practices, such as redlining minority neighborhoods in the 20th century and discriminatory underwriting practices that included race and ethnicity in setting premiums."
Nunery has delivered several presentations on the deep history of African Americans in insurance. He is a member of NAAIA, the executive diversity consultant to IIABA, and a senior advisor for diversity, equity and inclusion (DEI) for the Million Women Mentors Women in Insurance Initiative. "There is no 'one size fits all' DEI approach," he says, "and it is critical that senior leadership and key influencers recognize that they must be fully committed to the effort if there's going to be any success."
Professionally, Nunery's experiences include serving as acting superintendent and CEO of the School District of Philadelphia, holding various roles in corporate banking and capital markets, and serving as vice president of the National Basketball Association, among many others. In addition to consulting and advising the insurance industry, Nunery is currently undertaking research projects on supplier diversity and the historiographies of African American insurance agents.