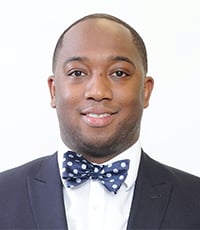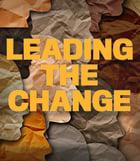 Lael Chappell, Attune
Broker engagement lead
ATTUNE
Years in the industry: 15
During his executive education program in risk management, Lael Chappell focused his personal case on the lack of diversity within the insurance industry. He analyzed the root causes of why organizations struggle to build cultures capable of supporting gender and ethnic diversity, and he also explored what steps need to be taken to minimize the impact of conscious and unconscious bias in recruitment and retention.
"Despite the numerous studies that have evidenced the positive results diverse teams bring to the bottom line, we still see a lack of action around truly committing, investing and executing on actionable plans that are necessary to establish relationships to bring in diverse talent," Chappell says. "The majority of the industry fails to embrace professional development opportunities to develop and retain diverse talent, causing many to choose alternative routes or mid-career transitions as their only chances to find individual success in an attempt to break through the generational disparities in hopes of providing a better foundation for our families."
To further his D&I efforts, Chappell served as president of NAAIA's New York chapter from 2012 to 2014 and was a founding member of Attune's IDEA Council, which drives awareness and education around D&I.
"The industry needs to hold itself accountable for ensuring that everyone is provided the same access, networks and advancement opportunities, and particularly focus on the promotion and recruitment of underrepresented talent at the senior and executive leadership level," Chappell says. "This only happens with an acknowledgment of the glass ceilings that do exist and the establishment of accountability for our organizations, customers and partners throughout the industry."