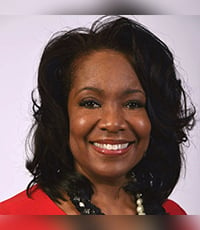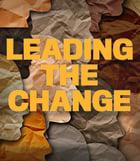 Nikel Cleaves, Aon
Global director, diversity and inclusion
AON
Years in the industry: 15+
Nikel Cleaves' role at Aon is focused on advancing talent (especially diverse talent) throughout the organization and championing the company's holistic mentorship and sponsorship initiatives. She is responsible for setting and driving Aon's D&I strategy and for making this vision come to life for colleagues.
One initiative Cleaves is particularly proud of is Aon's apprenticeship program, which provides opportunities for young professionals to develop vital skills while earning a competitive salary. Through this program, Aon has built an alternative talent pipeline of young, highly skilled and diverse professionals.
Cleaves is also heavily involved with the Dive In Festival and is a member of the National Association of African Americans in Human Resources, the Society for Human Resource Management, Alpha Kappa Alpha Sorority, Women in Leadership and Menttium 100. In 2019, she co-chaired Dive In Chicago, where she led an inspiring series of events, including a groundbreaking exploration of the detrimental impact of systemic racism during catastrophic events through a screening of the film Cooked: Survival by Zip Code, followed by a panel discussion led by the film's producer. She also facilitated a TED Talk and panel of insurance industry leaders who explored and challenged participants' thinking about customer innovation and the inclusion factor.
A tireless advocate of diversity, equity and inclusion, Cleaves truly "walks the walk," her colleagues say, by driving change within her organization and the broader insurance industry.