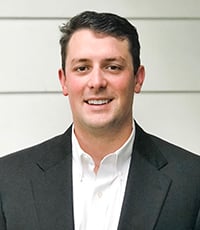 Beau Cantrell, Brown & Riding
Assistant vice president, transportation broker
Brown & Riding
Age: 29
Specializing in distressed primary auto and hard-to-place auto risks that don't fit the standard market, Beau Cantrell consistently presents comprehensive insurance options to his clients by accessing markets with higher risk tolerance and negotiating competitive terms and pricing within the E&S marketplace.
Cantrell earned both a managerial finance degree and a risk management and insurance degree from the University of Mississippi. While in school, he participated in three internships: two with retailers and the third with Brown & Riding, where he came on board as a full-time production assistant in 2013. He was promoted to production associate in 2015, associate broker in 2016, assistant vice president in 2018 and became a broker in 2019.
A member of the Motor Carrier Insurance Education Foundation, Cantrell has participated on the foundation's marketing committee. He has also maintained his Transportation Risk Specialist (TRS) designation since 2017.