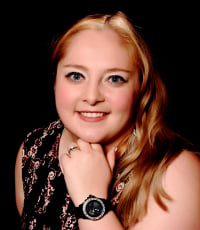 Marcella Reynolds Beasley, Alliant Insurance Services, Inc.
Account manager
Alliant Insurance Services, Inc.
Age: 34
Marcella Reynolds Beasley's insurance journey began in the mailroom seven years ago. Since then, she has earned multiple designations and has become an account manager with Alliant Insurance Services, Inc., where she strives to provide superior service to her book of large contractor business.
In less than a decade, Beasley has made significant accomplishments in her career. She recently received the Young New Professional and Risk Management Professional of the Year awards from International Association of Insurance Professionals (IAIP). She also serves as secretary and membership chair of her local board for IAIP, as well as California Council membership chair-elect, Region VII education liaison and chair of the International Marketing and Publications Task Force.
Moving forward, Beasley's career goals include becoming more involved in local and regional council memberships and reaching the next account manager level at Alliant Insurance Services, Inc..