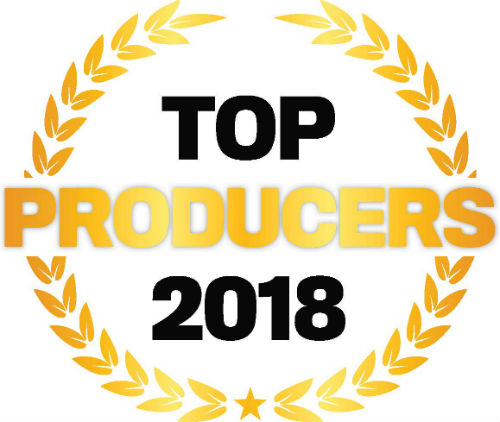 Eighty of the nation's best-performing insurance professionals from coast to coast made it into this year's class of Top Producers. Collectively, they earned more than $141 million in commission revenue in 2017. More than 80% of the Top Producers are industry veterans with 11 or more years of experience, but the rookies are catching up – 17% of this year's selection have less than 10 years of experience, but they are already ranking among the industry's best.
To celebrate those at the top of the pack, IBA also named seven outstanding individuals to the Platinum Producers Club, which honors producers with books worth $3 million or more.
On average, IBA's Top Producers increased their commission revenue by 25% between 2016 and 2017, signifying a strengthening insurance industry. On the following pages, they share the factors that have contributed to their success.
THE METHODOLOGY
Applicants who achieved $750,000 or more in commission revenue for 2017 qualified as a Top Producer. Each nominated producer was required to provide specific details about his or her business to be eligible. Producers whose 2017 commission revenue exceeded the $3 million mark were named to the Platinum Producers Club in recognition of their impressive achievement in this industry.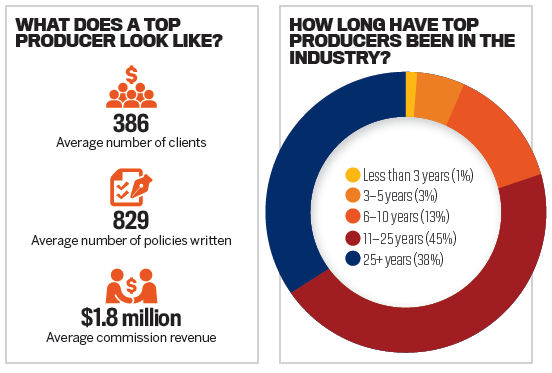 The Platinum Producers Club
The following producers achieved more than $3 million in commission revenue in 2017, representing the pinnacle of success in the insurance industry
Ned Sander of AHT Insurance
Rob Foote of Frank H. Furman Inc.
Clint Anderson of HUB International
Robert Jellen of HUB International
Chris Keith of Lockton Companies
Steve Fisk of Marsh & McLennan Agency LLC
Robert Weber of Rainprotection Insurance