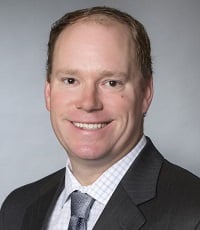 Coy Sunderman, Partner, Advisor, Texas Associates Insurors
Coy Sunderman and the team at Texas Associates Insurors have developed a proactive approach to help clients understand there is more to their role than to issue insurance policies and service these polices after the placement of the insurance program.
"With a majority of my accounts in the energy sector, my team and I always have to be on our 'A' game. These are large and complex accounts they are easily affected by market conditions, equipment prices, regulations and political unrest," says Sunderman. "Our clients are depending on our expertise and understanding of how these factors positively or negatively affect their business. I spend a lot of time with my clients understanding how these items affect their business by attending association meetings, reading industry journals and dedicating my time to understanding my clients business. This ultimately put us as a trusted advisor when we are having conversations with our clients and prospects that need an agency that understands their business vs. one that 'dabbles' in energy."
While Texas Associates Insurors offers a wide range of services, Sunderman understands that more goes into creating a brokerage that stands out in a competitive market. "We work hard to develop other services for our clients; the capabilities include fee-based consulting for HR, safety, compliance as well as options for captives and self-funded programs. This allow us to meet our client's growing needs and continue to prospect for larger clients," he says.
Company

Information
Texas Associates Insurors