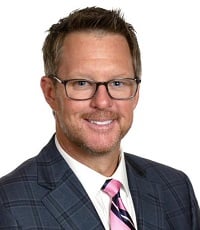 Jonathan Brooke, VP, Acentria Insurance
Jonathan Brooke brings over 28 years of experience to Acentria Insurance, where he specializes in the construction and hospitality industries. Believing in forming strong and meaningful client relationships, Brooke excels at analyzing coverage to reduce potential risk and exposure for his clients and prospects.
Prior to joining Acentria Insurance, Brooke joined a local Fort Myers, Florida, agency, and within three years, he became a managing partner. With a passion for giving back, Brooke has played an active role in his community as either a volunteer or board member with several community organizations, including Big Brothers Big Sisters, YMCA, Heights Foundation, United Way, Lee County Association of Independent Insurance Agents, NUCA, Fort Myers High School and the Fort Myers American Little League Association.