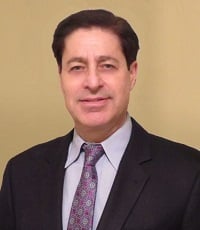 Robert Weber, President and CEO, Rainprotection Insurance
Pinpointing a unique niche to grow business around has been the main driver of Robert Weber's success. Weber founded Rainprotection Insurance, a provider of tradeshow/conference insurance programs, and has built a reputation as the go-to insurance company when an industry problem requires an innovative solution.
In 2018, Weber added new services to his programs, such as the inability to attend program, and initiated new advertising and marketing campaigns in order to target new business. This year, Weber's focusing on customer management by combining all of his client data into a single integrated platform that will enhance his business's efficiency and growth across areas such as sales, customer service, marketing and so much more. "We value our customers and realize that they are the single most important asset to our organization. We want to cultivate those relationships," he says.