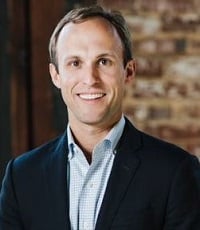 Trae Vaughn, Vice President, Brock Insurance Agency
For Trae Vaughn, there have been three key elements that have propelled his career: developing a niche, having a mentor and developing the best centers of influence in his area.
While at Travelers, Vaughn was trained in construction underwriting, and he naturally progressed his business to working with real estate owners and developers. Today, he continues to hone his skills within those two markets while looking for other ways to develop niches.
When working with clients, Vaughn has created centers of influence (COI) that have become a critical resource in growing business: "My best high quality customers have come from my existing customers, CPAs, attorneys, banks, payroll companies, etc. The key to developing great relationships with these COIs is to do a great job with the folks they send you and to send them good qualified leads back when practical."
Vaughn also credits his mentors for the incredible success he has achieved: "I am fortunate to have several mentors and wouldn't have had half my success without them," he says. "You can quickly cut the learning curve out of our business if you have an experienced and successful mentor with a vested interest in your success."
To expand his current book of business and open up doors with new prospects, Vaughn helped develop a proprietary captive within his agency. "Not only has this provided a great valued-added service to our existing client base and created a new cross sell opportunity, it's also opened up doors with prospective customers we likely never would have had an opportunity to talk to," he shares.