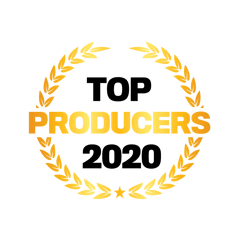 For the sixth year in a row, Insurance Business America is highlighting the best-performing insurance professionals from around the country. These 90 insurance brokers collectively earned $160.4 million in commission revenue in 2019. Five producers crossed the $4 million mark on their own; one even cracked $10 million.
While the majority of this year's Top Producers are veterans with more than 11 years of experience, the 2020 group also contains a solid showing by individuals new to the industry. From entertainment industry specialists to transportation experts and real estate gurus, these 90 men and women shared with IBA the strategies and career lessons that helped them generate truly impressive numbers over the past year.
METHODOLOGY
To qualify as a Top Producer, producers must have achieved at least $750,000 in commission revenue in 2019, composed of at least 50% commercial P&C business, and have demonstrated year-over-year growth. Each nominated producer was required to provide specific details about his or her business to be eligible. Producers whose 2019 commission revenue exceeded the $3 million mark were named Platinum Producers.