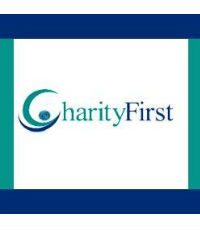 CHARITY FIRST INSURANCE SERVICES
Headquarters:
San Francisco, CA
Year founded:
1985
Leadership:
Riley Binford
, executive vice president
More than three decades ago, Charity First started as a small book of nonprofit accounts built by an individual broker working with a single carrier. Through the years, the company has grown significantly–Charity First has two offices, more than 5,000 agents and brokers, and multiple carriers contributing to its offerings, which cater primarily to nonprofits and social service agencies. The firm addresses their special exposures and coverage needs, such as cases of abuse or molestation and E&O for counseling and other professions. As a program administrator to these unique segments, Charity First provides agency customers with "stability and a long-term commitment that we are here for you and your insured today and into the future," says EVP Riley Binford. "Retail brokers across the country value our responsiveness, experienced underwriting, consistent service, and broad range of safety and loss prevention resources."
Noting that nonprofits often have a wide variety of operations, Charity First is quick to meet the ever-changing needs of the communities it works in. The company also offers programs for religious institutions and organizations with hard-to-place risks, as well as a business owner's program that caters to for-profit firms.
Company

Information
Charity First Insurance Services

1255 Battery Street Suite 450 San Francisco, CA 94111