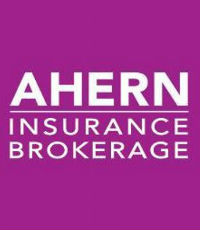 AHERN INSURANCE BROKERAGE
LAWYERS' PROFESSIONAL LIABILITY
San Diego, CA
Established by William Brian Ahern in 1997, Ahern Insurance Brokerage has since become one of the nation's largest full-service brokerages dedicated to providing insurance solutions to law firms.
As a law firm insurance specialist with more than 4,000 clients, Ahern is in the unique position of truly understanding the legal industry. The agency offers a variety of comprehensive insurance products tailored for law firms and has access to more than 40 insurance providers, as well as proprietary programs exclusive to Ahern.
Valuing employees has been a top priority at Ahern – the company encourages employees to become experts in their fields. To date, 50% of Ahern's staff has remained with the agency for more than 10 years.
Company

Information
Ahern Insurance Brokerage

9655 Granite Ridge Drive Suite 500 San Diego, California 92123 United States