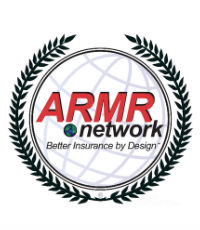 AMERICAN RISK MANAGEMENT RESOURCES NETWORK
ENVIRONMENTAL INSURANCE
Middleton, WI
As a wholesale environmental insurance brokerage and specialist, one of American Risk Management Resources Network's top priorities is leading the charge to educate insurance professionals on the little-understood variations of pollution exclusions that can result in uninsured losses and professional malpractice claims.
"The biggest challenge in our product line is uneducated buyers and insurance agents," says president David Dybdahl. "We offer a unique mix of subject matter expertise, developed from over 30 years in the environmental insurance product line and expert witness work in over $1.5 billion of litigated pollution-related damage insurance claims. We combine this expertise with access on a wholesale basis to exceptionally designed insurance placements. There are more new business opportunities in the environmental insurance product line than at any point in the past 35 years. A good quality EIL placement today can erase decades' worth of pollution exclusions."
A pioneer in the clean commercial property space, ARMR also designed the first and only program that address the consequences of bacteria, legionella, fungi and mold found indoors.
Company

Information
American Risk Management Resources Network

7780 Elmwood Ave, suite 130. Middleton, WI 53562