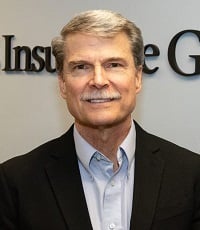 Bill Nagel, Vice president and director of staffing, PMC Insurance Group
Bill Nagel
PMC Insurance Group
Specialty: Staffing services
Bill Nagel has been involved in the staffing services industry since the early 1980s. He started out with the National Council on Compensation Insurance in 1979, became a staffing service franchise owner and worked in various positions in the industry, all of which led him to recognize how critical best-in-class risk management, loss control and safety were.
"Workers' compensation insurance costs are the second highest cost this industry has outside of actual payroll funding," Nagel says. His understanding of both the industry's profitability factors and the loss control and risk management policies that impact workers' comp rates enabled him to fill in the gaps. The best practices he developed have become the foundation of the Safety Standard of Excellence, a joint initiative between the American Staffing Association and the National Safety Council created specifically for the staffing services industry.
Since joining PMC Insurance Group in 2013, Nagel has grown its staffing program business tenfold to one of the largest in the wholesale discipline. He has created a full-service risk management platform, leading his team to provide the most comprehensive value-added services in the industry.
"This industry is one of the most challenging in the business world due to variety of expertise in which a staffing firm must be proficient," Nagel says. "A retail agent who services a staffing firm, as well as the staffing firm themselves, must partner with an experience advisor in their industry."