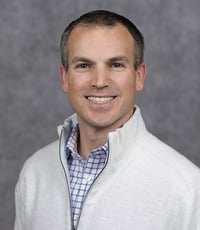 Brian C. Lynch, Ames & Gough
Assistant vice president and client executive
AMES & GOUGH
Specialty: Associations and nonprofits
Brian Lynch and Ames & Gough transcended expectations for their association and nonprofit clients last year. "COVID and event cancellation insurance was the biggest challenge in 2020," says a company rep. "Most, if not all, clients purchased communicable disease coverage at our recommendation, and we had many clients call or email, thanking us a hundred times over for pushing them to include communicable disease coverage."
In more than 11 years in the industry, Lynch has developed an in-depth understanding of executive liability exposure, insurance placement, renewal planning, carrier negotiations and related client support services. After moving to Washington, DC, to join Ames & Gough, he set out to establish himself as a dedicated leader in the associations and nonprofits industry.
"I thoroughly enjoy working with the people in the industry and have made many great relationships," Lynch says. "Our clients see our dedication, expertise and commitment to them – and because of that, we've been able to grow our book of business more than we could have hoped."
Over the past four years, Lynch has retained 100% of his clients while growing his book of business by 10% to 15% year-over-year.