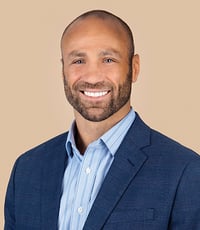 Canaan Crouch, Landmark E&S Insurance Brokers, a Jencap company
Managing principal
LANDMARK E&S INSURANCE BROKERS, A JENCAP COMPANY
Specialty: Environmental
Canaan Crouch has more than 20 years of experience in the environmental consulting and insurance industries. He's held positions as a hydrogeologist and a project manager for an environmental consulting firm in Southern California.
In 2005, Crouch joined the insurance industry as an environmental underwriter in AIG's Los Angeles office, where he specialized in underwriting complex site pollution risks for a variety of policyholders, including REITs, brownfield developers, public entities and corporate clients.
Crouch left AIG to take a position at ACE (now Chubb) as a senior underwriter and was later promoted to regional manager, in charge of the environmental underwriting operations for the Western region. He moved to the broker side of the industry in 2012; three years later, he became a founding partner of Landmark E&S Insurance Brokers.
"Landmark E&S is composed of former environmental consultants turned environmental insurance underwriters turned environmental insurance wholesalers," Crouch explains. "We have worked in the industry that we now seek to insure, so we intimately understand the operations and needs of our insureds."
Company

Information
Landmark E&S Brokers, a Jencap Company

2400 E. Katella Ave., Suite 800, Anaheim, CA 92806