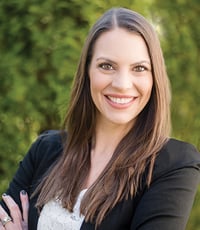 Mary Roy, Quaker Special Risk, a Jencap company
Vice president
QUAKER SPECIAL RISK, A JENCAP COMPANY
Specialty: Personal lines E&S
Mary Roy has specialized in securing high-value homeowner's insurance for affluent individuals for 20 years. Her expertise lies in finding customized solutions for the unique needs of celebrities and public figures, with a concentration on affluent coastal accounts. Roy currently oversees the personal lines and marketing departments for Quaker Special Risk's Massachusetts office, and she boasts in-depth knowledge of the admitted and surplus lines marketplace for personal lines.
"Very few personal lines brokers specialize in both high-net-worth and surplus lines insurance placements," she says. "I genuinely enjoy finding customized insurance solutions for my clients' unique needs and have spent my career exceeding the expectations of my retail agency partners."
Roy is also proficient in brokerage and binding authority risk assessment techniques, which she leverages to regularly exceed department production goals. Her leadership and example reflect her team's approach of solving problems quickly and maintaining strong relationships with agency and carrier partners.
Company

Information
Quaker Special Risk, a Jencap Company

120 Front Street, Suite 510, Worcester, MA 01608