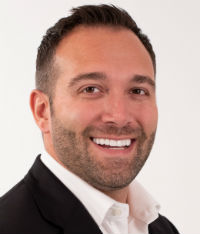 Brian E. Nebel, Area president, RPS Nebel Inc.
Area president
RPS NEBEL
Age: 34
In 2008, Brian Nebel joined the insurance industry as a customer service rep for a large retail agency in Illinois. He ascended the ranks to become a client development manager before moving into the excess & surplus market. He joined his family-owned MGA, The Jack Nebel Co., in 2011 as an underwriter, taking on increasing leadership roles until assuming the role of president in 2017.
Under Nebel's leadership, the company experienced top-line growth of more than 40% and bottom-line growth of more than 60%, which he accomplished by reducing the number of agencies the firm worked with by 10% and improving the outcomes of those it did partner with. During Nebel's time as president, The Jack Nebel Co. was named as a finalist for Best Wholesale Specialized Practice at the 2017 Insurance Business America Awards. In July, The Jack Nebel Co. merged with Risk Placement Services, and Nebel was named area president for RPS Nebel, where he serves local retail agents with broad in-house binding capabilities on tough-to-place commercial P&C business.
Nebel has been an active mentor to the next generation of talent at his company, helping individuals grow both professionally and personally, and positioning his team for the future. Outside of the office, he is a board member for Nautilus' NextGen committee and a member of WSIA's U40 organization.