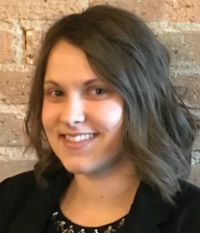 Katie Teall, Operations manager, Worthy Insurance Group
Operations manager
WORTHY INSURANCE GROUP
Age: 27
Katie Teall joined Worthy Insurance Group in 2016 to lead a growing department of account managers and client service representatives. Her first task was to oversee the transition of the agency management system from TAM to Applied EPIC. After the implementation of EPIC, Teall developed policies and procedures to allow Worthy to use the system to its fullest capacity while also removing redundant activities. After that project, Teall was tasked with revamping the client experience; the service standards she implemented have helped Worthy grow by more than 160%.
Passionate about Worthy's continued growth, Teall successfully developed a training/mentor program for young professionals. "Her passion for helping others is contagious and will continue to allow for Worthy to attract top young talent to our agency," a colleague says.
Teall was also pivotal in designing Worthy's community service program, which encourages employees to spend time volunteering at local social service organizations.