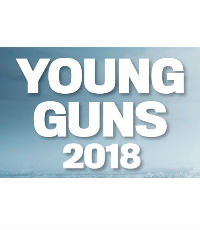 Kelsey Closson, Underwriting manager, K&K Insurance Group Inc.
Underwriting manager
K&K INSURANCE GROUP
Age: 34
Kelsey Closson has more than 10 years of experience in the insurance industry. She honed her skills in K&K Insurance Group's motorsports division as a senior underwriter, managing a book of more than 300 motorsports accounts with premium exceeding $5 million. In just four years, Closson achieved premium growth of 57% and was the key player in implementing an automated process that increased efficiency by more than 70%.
Closson's record of success and deep understanding of the motorsports insurance industry led to her recent promotion to underwriting manager for K&K's motorsports division, where she oversees a team of underwriters. In addition, she chairs the company's employee motivation committee, planning numerous events and celebrations for 500-plus colleagues.