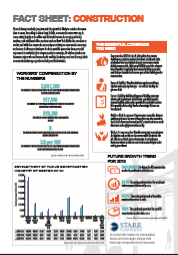 Learn more how to market the right coverage to this high-risk industry.

Download our free fact sheet and find out:

-Five essential coverages construction clients need
-Top ten developing sectors within the construction market
-Statistics on workers compensation cases within the industry

All this and much more – at absolutely no cost to you.

Fill in your email details for an immediate

FREE

download

of this white paper from Insurance Business America.