Don't limit yourself, says insurance head | Insurance Business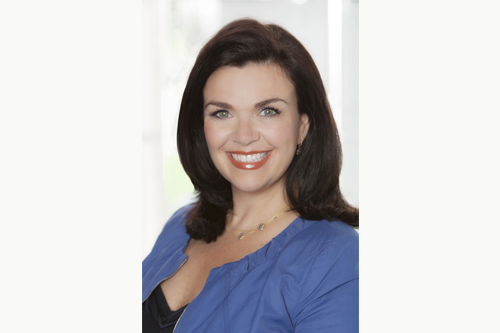 Insurance Business spoke exclusively to Laura Sherman, founding partner, Baldwin Krystyn Sherman Partners about her tips for succeeding in insurance.
Sherman says that women often set up invisible fences for themselves.
"Don't limit yourself, because I think that's one of the biggest issues as women that we face especially for a lot of us who bear the burden of the family duties that a lot of times we feel like we can't have it all when we really can," said Sherman.
"I'm a big believer of not letting someone else write your story. Don't let them say you're destined to be the underwriting manager when you could be the CEO," she says.
To build their careers, Sherman says that women should look for mentors inside their companies, so that they understand the political landscape and all the key players.
"I also would look at someone either just in the industry or even outside your industry that can have a more macro view of your world," she said.
Women shouldn't just limit themselves to female mentors, she said.
"I was fortunate that I had male champions that would always be thinking of me because it is a relationship-biased world. So, you need to have people that are looking out for your best interest," says Sherman.
Sherman, who spoke about smashing the glass ceiling at last year's Women in Insurance event in Houston, is a big believer in networking events.
"It was such a great, inspiring day. It was so much fun," she said.
At the event, she encouraged the audience to look to the people sitting next to them and make a commitment to succeed.
"Give each other your contact information and follow up so that you do continue to build upon and build that career," she said.
"I really urged them to not just come, have a great day, be inspired, go home and make it status quo, but take one or two things that you're going to be working on and make a commitment," said Sherman.
Sherman also encourages women to make plans for their careers.
"Whether it's a designation, educational opportunity, or a major milestone in your career, what things do you want to get done?"
"Don't get sidetracked with your daily to-dos and make sure that you carve out that time to really focus on where you want your career to go."
Family comes first for Sherman, who outsources as much housework as she can to spend her evenings and weekends with her children.
"I have delegated or outsourced as much as humanly possible," said Sherman.
"I might spend a little bit more money, but it's worth it for the peace of mind that it gives me... Because the last thing I want to do all weekend is run the errands and go to the dry cleaner and run to the grocery store," said Sherman.