Power dressing: Is it still a thing? | Insurance Business America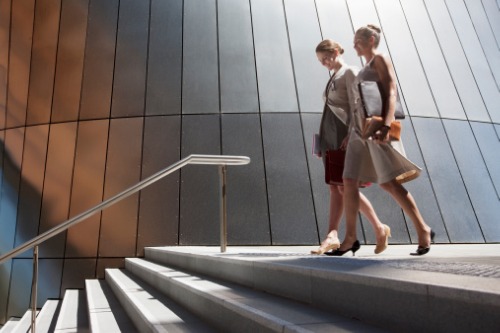 Studies have found that appearance counts for 55 per cent of a first impression, so take a minute to review your wardrobe choices. The colour and style of clothing you select can alter the way you are perceived and can influence those around you, according to experts.
"Appearance accounts for a great deal when it comes to success and promotability," said, Mister Manners, Thomas P. Farley, a New York-based business etiquette consultant, workshop leader and speaker.
"People in leadership positions are really setting the tone for those who work with them," he said. "I often hear from H.R. departments that there are issues in the way team members are dressing. Part of the problem is the example set by leaders."
Power dressing is not just for those in a leadership position. If you're attending an interview or pursuing a promotion at work, Farley suggests looking at how the leaders in your industry are dressing, and trying to emulate their image, whilst staying true to your own personal style.
"You want them to be able to envision you in a leadership role, but it is equally important to avoid trying to out-dress your supervisors," he advised.
Colour is an important consideration in your wardrobe choices. Farley referenced a 2013 study by CareerBuilder which indicated that black clothing signals leadership while white represents organisation.
"Black and white is a very strong power duo for a woman in the workplace," said Farley. "In a subtle way, colour can play into the impression that you leave people with. For example, wearing red for an important presentation may help you exude an extra layer of confidence," he added.
Body language, facial expressions and posture are all equally critical elements of building your own brand for the workplace, according to Farley.
"If you look the part, you'll feel more confident, behave more professionally and be treated with greater respect," he said.