Sara Mitchell discusses getting ahead | Insurance Business America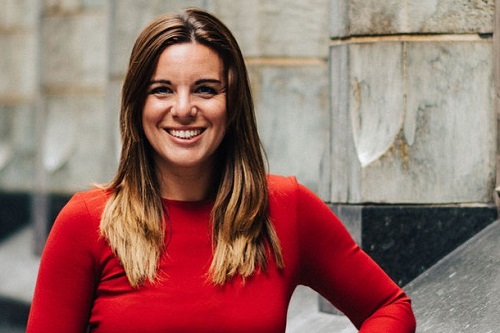 The secret to Sara Mitchell's success lies in working extremely hard at the role she is in and asking plenty of questions.
"Sometimes individuals become so focused on the next role that they forget to focus on where they are. I have no idea what I'll be doing in five years' time because I'm always focused on the role I'm doing," said Mitchell.
"Be brave and don't be afraid to ask questions," she added. "We've all sat in meetings where everybody nods along, but if you ask a question, there are probably five other people around the table who don't know the answer."
These strategies are clearly paying off. In the span of Mitchell's 16 -year career she has progressed from a graduate program at Allianz to her current role of division president for the U.K. and Ireland retail business at Chubb [subject to regulatory approval]. At the start of her career, she held myriad roles at Allianz for five years before moving to Royal Sun Alliance where she earned the title of chief of staff after just 18 months. She joined Chubb in 2011 and served in a wide range of senior management roles before being promoted to her current position in April this year. Based in London, Mitchell is responsible for Chubb's property and casualty, accident and health, and consumer lines operations across the U.K. and Ireland.
While Mitchell feels that the industry could be doing more in terms of driving and motivating women to break through the glass ceiling, she strongly believes that a role should always be offered to the best candidate, regardless of gender. Mitchell said the company has a rising number of females in senior leadership roles and she is proud of the work Chubb and the wider industry are undertaking to create a more balanced workforce:
"We are working hard to attract, retain and develop women and other diverse colleagues through a number of initiatives that will reshape our workforce of the future," she said.
In order to entice more women to the industry, Mitchell would also like to see better education about what the industry has to offer.
"Insurance is not perceived as the most dynamic industry," she said. "We need to shake off that stereotype and show people how many opportunities there are. We need to make insurance a place where people want to work, so we can attract high quality talent."
Mitchell is a great advocate of mentoring and supports Chubb's mentoring program which has given her the opportunity to work with a diverse group of people.
"You have to seek out people who can aid your ability to become better and help you deal with certain elements of a role you are undertaking. You'll find that people are generous in terms of sharing their knowledge," she said.
Mitchell's advice to young women starting out in insurance is to focus on being excellent and becoming highly skilled in your craft.
"Ask for opportunities and be really confident in yourself," she said.