Self-doubt and how to overcome it | Insurance Business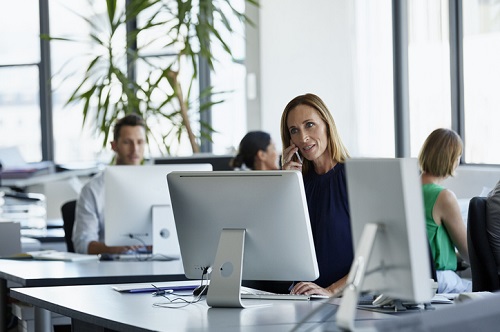 Women are traditionally less inclined to raise a hand for a promotion or to take a leap to try a more challenging role, but stepping outside of your comfort zone can open exciting doors.
"When someone else thinks you can do something, don't tell them you can't," advised Kathy Cunningham, SVP, corporate finance, Sun Life Financial Canada. "Trust that they're trying to put you in places where you can succeed and they see a bigger picture than you."
Petra Lucioli, claims manager at Delta Insurance, New Zealand, reflected on her own lack of confidence in her early years in the industry. After ten years at her first job, a series of new team-leader roles was announced, but Lucioli did not even consider applying for one of the roles until her co-workers encouraged her to do so.
"Everyone asked me if I was applying for the role but It didn't occur to me that I would be appropriate for it," she said. "Once I started as a team-leader I realised it was something I could do. I think self-doubt is one of the biggest issues women struggle with," she added.
Some firms now offer a support network to help women progress. Lucioli is a member of one such group called The Insurance Network which was set up by Delta to provide advice and career support to women in the industry.
Sun Life Canada also runs a leadership group that focuses on helping women be more confident. Speaking of the group, Cunningham said: "We want women to feel they can raise their hand and take that leap. Every time I take on a new role, I walk in terrified that I'm not going to be able to do it, but then I find my way. And every single time you do that you get a little bit more confident," she added.
Eileen Mercier, corporate director at Canada's Intact Financial Corporation, offered some powerful advice to women who shy away from self-promotion: "Never say no to an opportunity."