Why gender matters for global insurance companies | Insurance Business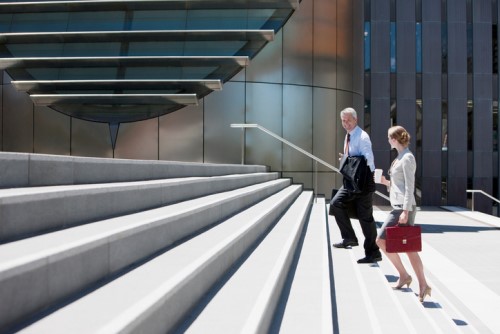 by Metabiota
With International Women's Day fast-approaching on March 8, it's more important than ever before for global companies to evaluate how well they're diversifying their team and how to ensure the success of their female managers and executives, particularly those in the insurance industry.
The share of women sitting on the boards of Fortune 500 companies is roughly 22 percent; however, a study by Catalyst shows that globally, the percentage of women participating in the labor force is declining. And in 2017, women only accounted for 22 percent of executive committee roles in North America. Moreover, only 12 percent of women in the insurance industry are in top management positions, according to a report from Credit Suisse.
According to CEO Bill Rossi, gender-diverse companies are 15 percent more likely to financially outperform in their industry, according to a report from McKinsey & Company, and nowhere is that more true than in the tech industry, where partner collaboration and a diverse perspective is critical. Having women in sales, technology, and general management creates an important mosaic of diversity whether we are vying for projects with our channel colleagues or building new technology solutions across internal and external teams. We still have more work to do, but we're proud of the progress we've made.
In an effort to help more companies realize the power and promise of diversity, Metabiota's top female leaders are sharing their top tips to help others follow suit:
Jen Bruursema, VP of Marketing and Sales: One idea from one woman (or one man) can certainly change the world, but one woman cannot institute that change all by herself (or himself). I have learned that when piloting a new market, it's important to leverage my idea by utilizing established partners in adjacent spaces as they can lend credibility, confidence and patience to me and my company's efforts. Metabiota has benefited by having the underwriting experience, trust and financial capacity of Munich Re coupled with the corporate relationships and risk enterprise wisdom of Marsh to develop a market for epidemic risk insurance. Managing this partnership requires critical attention on my part to ensure alignment so that all three partners can succeed in their goals. In doing so, I have watched this unique collaboration yield multiple interactions, productive dialogue and potential insurance policy customers from the hospitality, sports and entertainment sectors. As they say, it takes a village, and I believe women are terrific in harnessing the power of that truism.
Nita Madhav, VP of Data Science: As a woman leader in tech, I try to approach any situation starting with the assumption that everyone is operating on a level playing field. The computers we use to write our code do not make assumptions about us based on our gender, so why should people? Yet there are still many people in this world who do not take such an open-minded view. Instead, these detractors will seek to use our differences to divide us. We strive to overcome this every day within our data science team, which is 55% women. On our team, the ability to incorporate different viewpoints leads us to develop stronger solutions. It is important for companies to embrace diversity and the richness it adds to the fabric of life.
Karen Saylors, PhD, VP of Field Research: With offices located all over the world, we have learned how much we can learn from inviting diverse perspectives to the table to define how we grow. it's been my mission to empower women leaders in our company. We're growing young scientists to be thought leaders, inviting them into the conversation, to boldly state their vision for developing effective public health practices in global health.
Mary Gutteieri, PhD, Executive Vice President of Science and Microbiology: To achieve success with global reach, a collective approach that captures perspective without gender bias is critical. Thus, engaging women in the quest for the betterment of human and animal health is an absolute necessity, and to strive towards this goal, role models are required to engender inspiration and impart experience, both locally and within the international arena. Through such initiative, reward is amplified by personal, collective, and overarching achievements. This remains central to my personal mission statement