SLE's insurance for a busker on Pitt Street through to AC/DC | Insurance Business Australia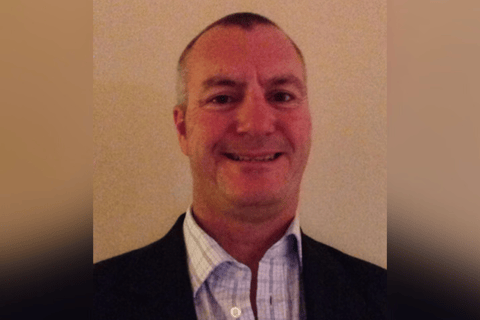 "Anyone from a busker on Pitt Street through to AC/DC at ANZ Stadium should be able to receive insurance," said SLE Worldwide Australia's then managing director, Brad French in an interview with IB in 2018.
Fast forward four years. IB just asked the same question of Peter Mckenzie (pictured above), SLE's Sydney based general manager.
"SLE, I'd say, is the largest provider of entertainment insurance to the entertainment industry in Australia," said Mckenzie. "So that statement [by Brad French] doesn't change, we still look from the lowest level of a busker all the way up to the big multi festivals."
He included live music events like A Day on the Green and the coverages needed for the supporting sound and lighting companies. SLE also insure the event co-ordinators, booking agents, theatrical productions and photographers.
Elton John and Robbie Williams are covered
Both Elton John and Robbie Williams' upcoming 2023 Australia tours are insured through SLE.
"We insure some of the biggest promoters in the country from Live Nation, Frontier Touring and Chugg to name a few," said Mckenzie. "So most of the international artists coming out we insure."
The firm also covers the sport and leisure industries. However, the last year has been challenging.
"It's been a trying year, I would say, for all three sectors," said Mckenzie. "There have obviously been COVID related issues with each sector bringing its own unique situations to that."
He said insurers tightening up capacity and applying rate increases has compounded the challenges.
"So a lot of sectors have found it tougher to obtain insurance in general," said Mckenzie.
Read next: Australia's live entertainment industry in danger without insurance scheme
During the COVID-19 pandemic things got desperate.
"For that two-year period during COVID, the industry was on its knees," he said. "The Australian border was shut so no international artists could get into the country and the big festivals couldn't happen because of the restrictions on public attendances."
However, he described 2022 as a "rebirth of the entertainment industry."
"It's probably taken until the second half of the year to get international artists comfortable with coming and travelling again and big promoters getting comfortable with putting a lot of money on the line," said Mckenzie.
He said there are now numerous festivals and other music events taking place around the country.
"So I believe the entertainment industry is getting back to full throttle," said Mckenzie.
The weather has a big impact on Aussie events
For SLE, that means business as usual and sometimes dealing with the weather.
"When underwriting festivals you need to ensure best practices are being put in place by the client to ensure the smooth running of their event," he said. "It is unfortunate that the Australian climate does have a big impact on them, even leading to some festivals having to be cancelled because of it."
When big events are cancelled, Mckenzie said it can be very tough for the promoter.
"A lot of the time if a big festival has a headline act that comes from overseas, that headline act will enter into a contract with the promoter which basically states if the event doesn't go ahead, they still get paid," he said. "So the promoter has a lot of overheads setting up the infrastructure and therefore will do everything humanly possible for the event to proceed - because otherwise they'll be out of pocket."
Read next: Live events boom anticipated, plus rise of new related risks – Allianz
However, he said, weather impacts are covered by insurance.
"Any claim a client has will obviously effect its loss ratios," said Mckenzie.
It's also standard now to exclude COVID-19 from coverages.
"It's a known disease and so particularly for liability, a claim has to prove negligence," he said. "So all insurers are providing a standard COVID, communicable diseases exclusion."
However, the SLE general manager said the entertainment world is in a "strong position" going into 2023.
In August, Allianz Global Corporate & Specialty (AGCS) predicted a rise in demand for live events – resulting in a proportionate rise in related risks.
"We are currently seeing a huge demand for live events," said AGCS global head of entertainment Michael Furtschegger. "Fan hunger for live events is high and the larger promoters are seeing record numbers."
According to AGCS, the risk landscape of live entertainment is facing new challenges post-pandemic. The insurer identified three main risks that have emerged: staff shortages, resource constraints, as well as new and untested venues.