Alberta's new insurance rule is driving up commercial fleet costs | Insurance Business Canada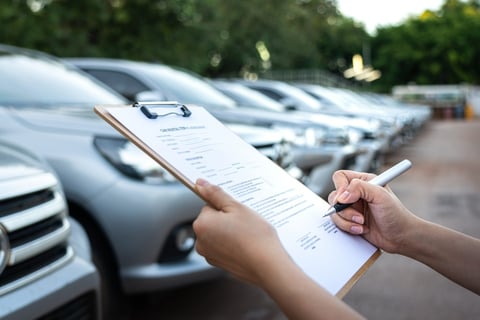 Changes to Alberta's auto insurance rules have resulted in considerably higher premiums for commercial fleet operators.
The province passed Bill 41 – the Insurance (Enhancing Driver Affordability and Care) Amendment Act – in 2020, but the Direct Compensation for Property Damage (DCPD) clause of the law came into effect just earlier this year.
In a previous statement, the Insurance Bureau of Canada (IBC) gave assurances that the new rules should not be confused for a no-fault auto insurance system.
Read more: Alberta's new auto insurance rules are not no-fault insurance rules – IBC
"This is specifically dealing with the vehicle damages. The existing process in Alberta where you claim through your own company and also through the at-fault for your injuries, that process remains the same," said IBC Western director of consumer & industry relations Rob de Pruis in an interview.
"What's changing here is just you deal with your own insurance company for your own vehicle damages when you are involved in a collision."
IBC stated that thanks to Bill 41, 42% of drivers will see a reduction in their auto insurance costs. However, the rules have also resulted in commercial auto insurers sharply raising the deductible of their coverage, which has upset commercial fleet operators.
Craig Hirota, vice-president of government relations and member services for the Associated Canadian Car Rental Operators (ACCRO), told Calgary Herald that the changes will cost ACCRO's members $5 million in the first year alone.
"They're essentially their own insurer because their fleet insurance policy has such a large deductible or no coverage at all," said Hirota. "If our vehicles are struck by a not-at-fault driver, all of those expenses that we normally would have pursued the at-fault party's insurance company for is all going to come right out of the business owner's pocket. It's going to affect their bottom line directly."
Calgary Checker Cabs president Kurt Enders revealed that the company faces a nearly $2 million hit to its bottom line due to DCPD.
"It has taken the right for us, which we used to do, to segregate against a third party that hit our vehicle," Enders said. "If a car was written off, we had all these abilities to reclaim our losses, and now that is borne 100% by us."
Calgary Herald reported that Enders' taxis rack up between 80,000 and 100,000 kilometres a year, and that the company reports about 360 collision claims a year – which has been as high as 600 in some years.
Enders also revealed to the news outlet that his company went through an insurance review in December and had a small increase in premiums. But when the DCPD came into effect, the spike in deductibles made insurance impractical. The deductible for a claim on one of their cabs reached approximately twice the cost of a new cab, with repairs averaging $3,000 to $5,000. The president also noted that the price increase cannot even be passed on to customers, as their rates are controlled by the City of Calgary; this means the taxi drivers themselves have to absorb the costs.
Hirota revealed that ACCRO is in talks with the province, but officials have given no assurances about whether there will be adjustments to the rules.
"We don't want to do away with DCPD, all we're asking for is an opportunity for the Alberta government to get DCPD right and provide an exemption for commercial fleet owners," commented Hirota. "If a commercial fleet owner determines DCPD doesn't work for them, then they can opt out."