Aviva to provide commercial auto insurance to Ontario's Lyft drivers | Insurance Business Canada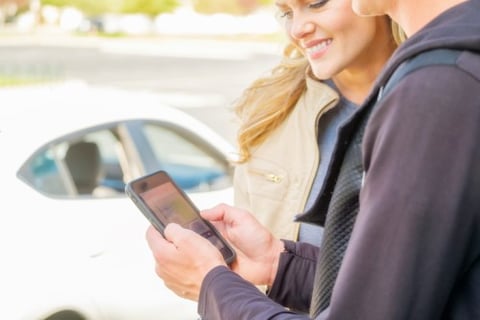 Aviva Canada
will provide comprehensive commercial auto insurance for ridesharing company Lyft's drivers in Ontario.
The insurer was recently selected by Lyft to serve as its official commercial automobile insurance provider.
"We're thrilled that Lyft has chosen
Aviva
as they make their first international expansion and launch into Canada," commented Aviva Canada vice-president of commercial insurance Mazdak Moini. "Lyft and Aviva have aligned values, focused on customers' needs and a commitment to bringing communities together. This is a truly innovative partnership."
"From the moment Lyft drivers make themselves available to accept a ride request via the Lyft app to the moment passengers exit the vehicle, Lyft's commercial insurance policy with Aviva Canada provides coverage," said Lyft senior manager, risk solutions Melissa Gale. "Safety for our drivers and passengers is of the utmost importance to us and we're looking forward to partnering with Aviva to best serve Lyft customers."
Previously, Aviva Canada had launched an insurance product for Uber drivers based in Ontario. The product was marketed as "a simple add-on to an already existing Aviva policy," in the words of company senior manager of public relations & social media Glenn Cooper.
Related stories:
Ontario approves Intact's coverage for ride-hailing drivers
Uber must buy special insurance: ICBC