Apollo celebrates its nomination for the IBC Awards | Insurance Business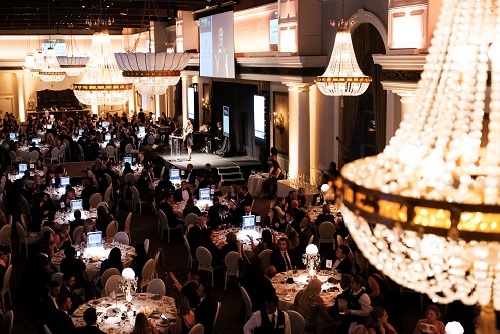 Apollo Exchange is celebrating after being named one of the finalists for Insurance Business Canada's fourth annual awards series. The company has been selected as a finalist for the Digital Innovator of the Year, while chief executive Jeff McCann has also been nominated as a finalist for the CEO of the Year award.
All the 190 finalists – representing more than 150 companies – for this year's Insurance Business Canada Awards were announced this week. They will vie for the top spot in 21 categories, which include Business Development Manager of the Year, the Readers' Choice Award for Best Advertising Campaign, and the Award for Excellence in Claims Service.
Read more: Finalists announced for Insurance Business Awards
The awards, first established in 2016, recognize top insurance organizations and individuals operating in Canada for their outstanding achievements and best practices over the past 12 months.
"What Apollo has achieved over the past year is incredible, and it's great to see the team recognized in this way," said Apollo CEO Jeff McCann in a statement.
McCann added that his company will not rest on its laurels and will push to achieve even more.
"Since Apollo's inception nearly two years ago, we've attracted top talent, partnered with industry leaders, and set a new standard for insurance technology. We will continue to build on the momentum we've gained," the executive said.
The finalists will have to complete a submission for the jury panel, which is comprised of independent experts from the insurance and financial services industry.
Winners will be announced at the Insurance Business Awards gala on November 28 in Toronto.