Apollo Exchange moves into new Vancouver office | Insurance Business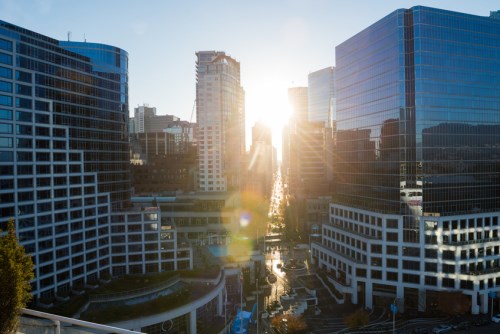 Apollo Exchange's Vancouver team has moved to a new location in the city – one with a storied past that the company hopes to emulate.
The transfer to a new office comes as Apollo Exchange reports hosting 50 brokerages across Canada with its insurance marketplace platform, which went live in April.
Read more: Apollo Exchange now hosts 50 brokerages across Canada
The new office is located on the second floor of the building at 111 Water Street. For its cultural importance, the building itself holds a Heritage designation from the City of Vancouver.
Designed by the influential architects Edward Evans Blackmore and William Tuff Whiteway, the three-storey building was originally built for the McLennan and McFeely Company. But by the time it was finished in 1905, McLennan and McFeely had already started construction on an even larger warehouse on nearby Cordova Street.
McLennan and McFeely later leased the building to the Canadian Fairbanks Company, considered one of the largest machinery and mill supply houses in the country. Canadian Fairbanks Company then turned the building into its sixth Canadian location.
The building was later restored around the 1980s, keeping its iconic masonry and brickwork.
For Apollo CEO Jeff McCann, the new office location's legacy is something the company can look up to.
"Apollo identifies strongly with the ambitions of our new home's original owners and tenants," he said. "Their frontier spirit that embraces adventure and rewards courage is embodied by every Apollo team member."