Billyard Insurance Group opens three more branch offices | Insurance Business Canada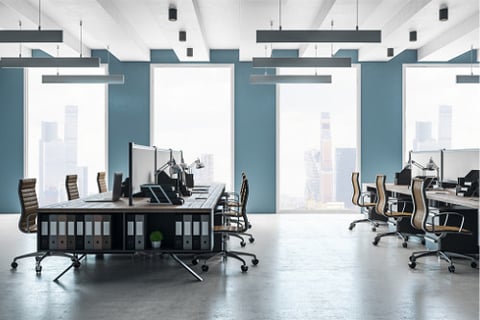 Billyard Insurance Group (BIG) has opened three more branch offices in Ontario – in the communities of Grimsby, Tecumseh, and Uxbridge.
The BIG branch office in Grimsby is led by managing partner Affan Yunus, who the firm noted in a Press release has an understanding of local customer needs and knowledge of insurance products. Yunus partnered with BIG several years ago and has noticed the brokerage's increased commitment to its clients amid the COVID-19 pandemic.
"BIG's name is synonymous with quality customer service, which drew me to take on this new challenge. During the pandemic, I saw BIG step up with unwavering dedication to serve customers when they needed it most – protecting them, their families, and their properties," commented Yunus.
Meanwhile, BIG has tapped Len Dawson and Sanar Shoshani to serve as the managing partners of its Tecumseh branch office. Dawson and Shoshani bring a combined 35 years of insurance experience.
"We wanted to partner with a company that emulated our philosophy of putting the customer first and delivering excellent service, so BIG was a perfect match for us in that regard," commented Dawson.
Shaneel Pyara, who li is serving as the managing partner of BIG's branch office in Uxbridge, has years of experience in leadership, training, and insurance.
"It was BIG's people-focused company culture, their wide market access, and their technology and tools to enhance the broker-client experience that solidified my decision to open a branch with BIG," said Pyarali.
The three new Ontario offices come two weeks after BIG had opened three other branch offices in the GTA.
Read more: Billyard Insurance Group unveils three new GTA offices
In a previous statement to Insurance Business, BIG president Stephen Billyard said that "national expansion was the next obvious growth opportunity for [the company]."
"Our business model provides the support and structure we needed to expand the business on a national scale."
Read more: Billyard Insurance Group focuses on national expansion
Billyard also underlined how BIG's organic growth comes from giving talented and entrepreneurial brokers the opportunity to run their own brokerages.
"They open up a BIG branch office in their community, and they operate that branch office," the president said. "We give them the tools, technology, training, branding, and support they need in order to be successful."