Gore Mutual receives award, gives to charity | Insurance Business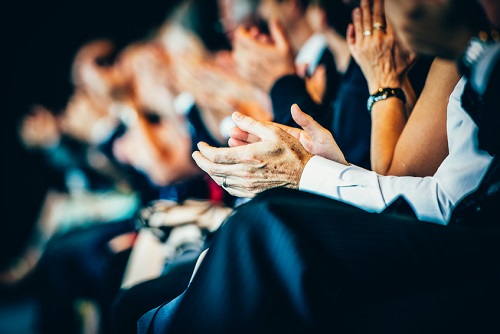 Gore Mutual Insurance recently received an Award of Merit at the Association of Registered Graphic Designers' (RGD) annual In-House Design Awards for its "Fast Forward" event last June.

The insurer also has plans to donate to charity in celebration of Giving Tuesday later this month.

Register for our exclusive CE webinar Cyber Insurance 101, and get covered on selling cyber.

Gore's Fast Forward 2017 event was a one-day forum for insurance brokers that gives them "a forward look at the challenges of their rapidly changing industry," a release said. The event featured guest speakers, such as David Suzuki, Chris Hadfield and futurist Jim Carroll, along with a series of expert panels that addressed the major changes facing the insurance space.

The insurer said that it was its capability to craft a branded experience which blew away attendee preconceptions about insurance events and that drew the attention of the RGD.

Browse specialty insurance product listings from Gore Mutual here

"Fast Forward was a very unique event for the Canadian insurance industry," said Gore Mutual creative services manager Laurence Smink.

"It was important to make sure that it didn't look or feel like a typical insurance event. We wanted to showcase our amazing speakers and capture the energy and excitement of the event. We created lots of big bold graphics, entertaining videos, music – everything was done to create an entertaining brand experience that showed that we're not what you expect."

"Our in-house creative team continually produces stand-out work which has elevated our brand, and visibly and boldly differentiates us from competitors," commented vice-president of sales, marketing and distribution Paul Jackson. "We set out to make Fast Forward a landmark event in our industry and its amazing, award-winning design work definitely elevated the stature of the event and is a reason why insurance brokers are still talking about what they experienced there."

On top of celebrating its recognition, Gore Mutual announced that it will be giving $30,000 to Canadian charities on November 28, Giving Tuesday.

The company is asking brokers, customers, and the general public to help them choose charities for the Gore Mutual Foundation to give to. Interested participants may nominate their favorite charities through any of Gore Mutual's social media channels.

Six selected charities will receive $5,000 each on November 28.

"We strongly believe in supporting initiatives that help build stronger communities across Canada and a brighter future for the people who live in them," said Gore Mutual president and CEO Heidi Sevcik. "With our Giving Tuesday campaign, we are excited to hear from people across the country about all the different charities doing great work in their communities."


Related stories:
Gore Mutual recognized as one of Canada's Great Workplaces
What's next for Noble under Gore Mutual ownership?