Insurer-backed vaccination hub in Quebec opens this week | Insurance Business Canada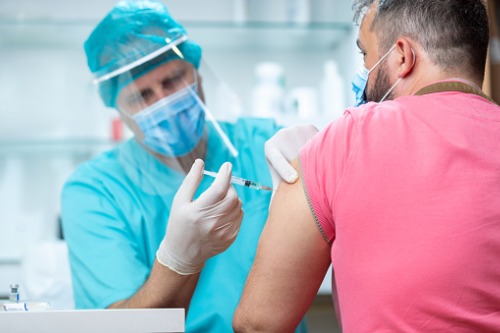 A vaccination hub established by several Quebec businesses – which include prominent insurance companies – is opening this week.
The Capitale-Nationale Region Enterprise Vaccination Hub is open to residents of the Capitale-Nationale region, including some 15,000 employees of the participating companies and the members of their immediate family (who are 18 years old and above). A release from iA Financial Group, one of the participating companies, noted that the hub will respect the order of vaccination priority set by the Quebec government.
First unveiled in late April, the hub is expected to vaccinate approximately 25,000 people. It will administer some 50,000 doses of a vaccine, with two shots each per individual.
Read more: Canadian insurers unite to set up COVID-19 vaccination hub in Quebec
Capitale-Nationale residents interested in having their vaccinations done in the hub will have to place reservations through the Quebec Ministry of Health and Social Service's Clic Santé platform. All applicants are asked to show up five minutes before their scheduled vaccination, and must be wearing masks. Applicants must also bring their health insurance card for identification purposes.
A disclaimer noted that it is not possible to select the kind of vaccine received at the hub; the vaccine to be administered will be determined based on what is available.
The hub was created thanks to the cooperation of several entities. Insurers participating in the hub include iA Financial Group, Beneva (born from the merger between La Capitale and SSQ Insurance), and Promutuel Insurance. The non-insurance companies involved in the hub include the Port of Quebec and its partners (Groupe Desgagnés, Groupe Océan, QSL, G3 Canada Limited, IMTT, Béton provincial), Beenox, and Coveo.
In a release, the hub organizers also recognized the collaboration of Resotel, Lenovo, Alex Coulombe Ltée, A.S.N. Inc., Bell, Metro, National Bank, Couche-Tard, and CGI.
The hub will be open on weekdays and closed on weekends. On Mondays, the hub's business hours run from 11am to 8pm, while from Tuesday to Friday, it runs from 8am to 5pm.