Lloyd's and KPMG reveal one of the most valuable intangible assets | Insurance Business Canada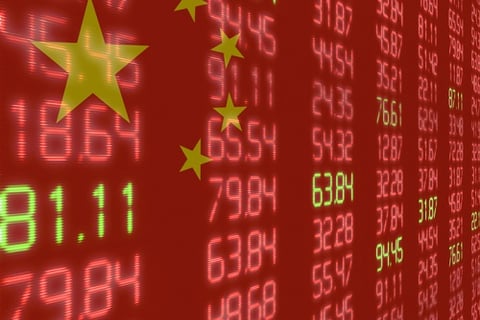 Reputation is one of the most valuable intangible assets to global businesses, according to a report by Lloyd's and KPMG. The reputational risk landscape has changed significantly over the last decade, as businesses' risk profiles evolved rapidly across all industries.
The report, titled "Safeguarding reputation – Are you prepared to protect your reputation?" found that corporate brand and reputation accounts for 25.3% of the market capitalisation of the world's leading equity market indices, equating to US$16.77 trillion of value for shareholders in the first quarter of 2019.
It illustrated the heightened risk of adverse reputational threats faced by organisations, both internally and externally, as these organisations digitise their operations and customer engagement. According to Lloyd's, safeguarding reputation is a critical component of risk management and is a must for a business to be resilient operationally and financially.
One important aspect of this is insurance, which can provide reputational risk transfer solutions and create bespoke products covering multiple losses – from legal costs to loss of market value. The report examined how risk indemnity will increasingly be supported by additional services that will help organisations assess their risks, build resilience, and provide support after a crisis.
COVID-19 has had a huge impact on how many businesses think and how they protect their reputation. The widespread disruption to businesses' financial, commercial and operational resilience has made adverse reputational events more likely.
"The Lloyd's market already provides cover for reputational risks and is developing new products to help mitigate these risks and organisations' exposure to them," said Trevor Maynard, head of innovation at Lloyd's. "Insurers have an opportunity to become true end-to-end reputational risk management partners, moving well beyond traditional risk indemnity and the usual crisis management support. There are huge growth opportunities for insurers and brokers to help organisations transform their reputation management."
"The reputational risks facing organisations are becoming increasingly complex, and a 'one size fits all' approach to protection simply won't work," added Paul Merrey, head of commercial & specialty insurance at KPMG UK. "Insurers can play a key role in supporting businesses, though to be truly effective we expect new products will measure more nuanced triggers and be tailored to specific industries and companies' needs. Just as cyber insurance has become a core offering to reflect a changed risk landscape, we anticipate that reputation products will become a staple within the insurance industry in the next five years."