Peak Re announces ninth straight year of premium growth | Insurance Business Canada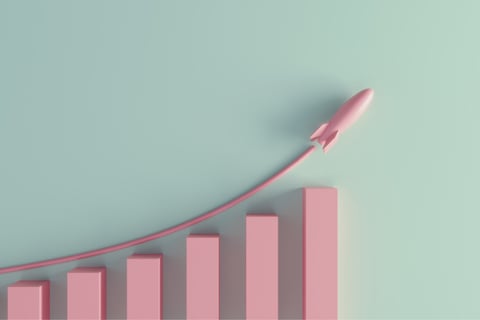 Peak Reinsurance Company (Peak Re) has released its results for the full year 2021, bannered by gross written premiums of US$2.145 billion (approx. CA$2.758 billion), up 9% from US$1.966 billion in 2020.
This marks the company's ninth consecutive year of premium growth. However, net profit decreased from US$87.1 million to US$73.2 million.
"Multiple severe natural disasters were a key feature that underpinned the 2021 performance of the global reinsurance industry and Peak Re's P&C business," said Franz Josef Hahn, CEO of Peak Re. "But the company's strong analytical capability to discern risks and a globally diversified portfolio helped mitigate the financial impacts."
Peak Re's life and health (L&H) reinsurance business grew strongly in 2021, accounting for 11% of total gross written premiums. Over the year, Peak Re reported stable revenue growth in Asia-Pacific and significant premium increases in the Americas and EMEA. In 2021, 55% of the company's revenue (based on gross written premium) was generated from Asia-Pacific, 33% from the Americas, and 12% from EMEA.
The company's total equity reached US$1.47 billion as of December 31, 2021, which Peak Re said is instrumental in supporting the growth of its P&C and L&H reinsurance businesses. In addition, the company's solvency ratio was 320% as of the end of 2021, adequately above the statutory requirement set forth by the Hong Kong Insurance Ordinance.
Other developments highlighted by Peak Re in 2021 were:
Entered the longevity business in the UK
Completed third Lion Rock Re sidecar transaction, raising US$107 million of third-party capital
Reached a definitive agreement to acquire the remaining 50% issued share capital of the Caribbean insurer NAGICO Holdings
Ranked 27th in S&P Global Ratings' Top 40 Global Reinsurance Groups in 2021 in terms of net reinsurance premiums written
Maintained a seven-year track record of over 90% of claims settled within five days
"Peak Re has come a long way since its beginning 10 years back," Hahn said, ahead of the reinsurer's 10th anniversary in December. "With a firm foothold in China and expanding elsewhere in Asia and around the globe, our clients have come to respect us for who we are and what we want to be. We remain committed to partnering with our clients to support their endeavours."